Jay-Z's Take On "$500K Cash Vs. Lunch" Debate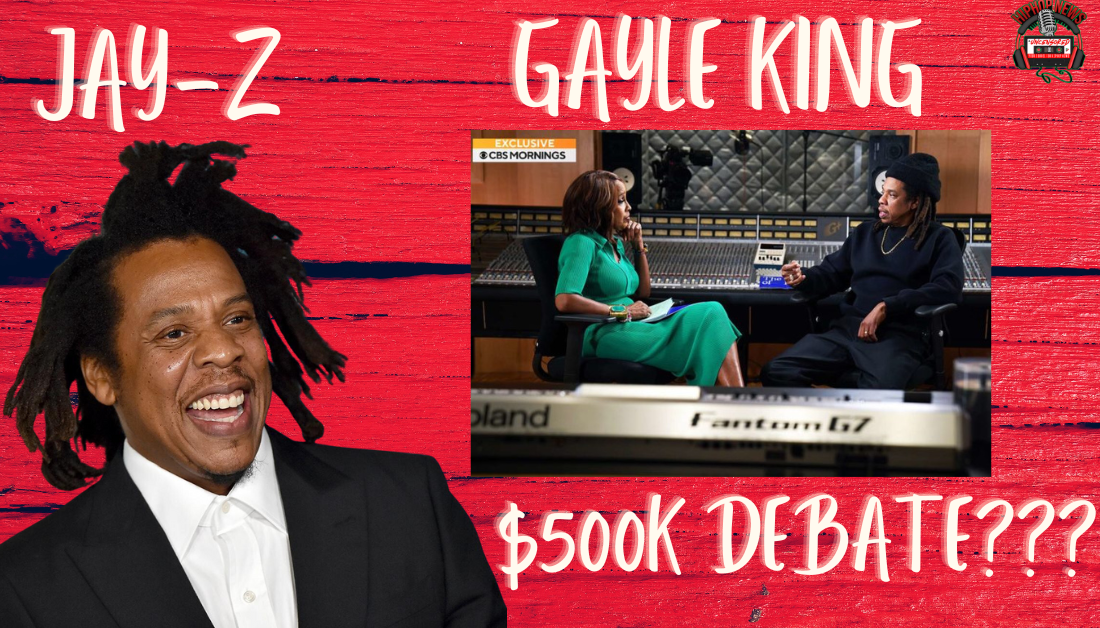 Jay-Z's Take On "$500K Cash Vs. Lunch" Debate. The iconic rapper and entrepreneur recently shared his Perspective on the debate surrounding the choice between receiving $500,000 in cash or having lunch with him. This debate has been a subject of much discussion among his fans and the media, with opinions divided on whether the monetary value or the opportunity for personal interaction holds more significance.
Jay-Z's Perspective on the "$500K Cash vs. Lunch" Debate: Insightful Analysis
Jay-Z's Take On "$500K Cash Vs. Lunch" Debate.
Jay-Z, known for his astute business acumen and thought-provoking lyrics, brings a unique perspective to the debate.
While many would argue that a significant sum of money is the obvious choice.
Jay-Z emphasizes he would instead people take the money.
JAY-Z weighs in on "$500,000 in cash or lunch with JAY-Z" debate: "You've gotta take the money."

Especially since, if they buy his music, he points out his plan for success.
He sat down with CBS reporter Gayle King in an exclusive interview.
During the interview, Jay emphasized,
You've gotta take the money," JAY-Z said, noting that all the wisdom anyone might glean from talking to him over lunch is already available in his lyrics. "You've got all that in the music for $10.99."

"I wouldn't tell you to cut a bad deal. Like, take the $500,000, go buy some albums, and listen to the albums," he said. "It's all there. If you piece it together and really listen to the music for the words, well, what it is, it's all there."

"Everything that I said was gonna happen, happened. Everything that I said I wanted to do, I've done,"
While Jay talked about the online debate, he focused on his exhibit in Brooklyn.
"The Book of Hov" is being shown at the public library in Brooklyn.
King pointed out people could gain a lot from sitting down with Jay.
She then made some references to Jay's song "99 Problems."
According to People, Jay-Z still insisted on buying his songs.
Fans and music enthusiasts would genuinely benefit from his wisdom through his music.
So, what would you do?
Would you take the $500K or sit down with Jay?
Hip Hop News Uncensored. It's the Leader in Hip Hop content on YouTube!