YouTuber Tasha K Apologizes To Cardi B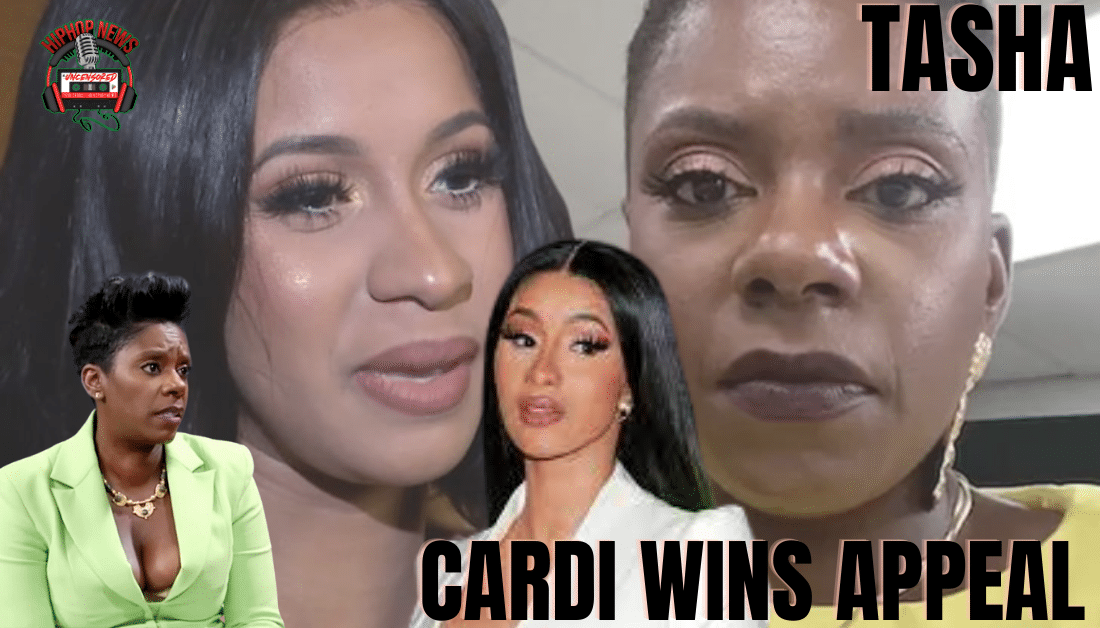 YouTuber Tasha K Apologizes To Cardi B. Tasha lost her appeal in the defamation lawsuit against Cardi.Tasha told her fans on IG.
Will Cardi B Accept Tasha K's Apology ?
YouTuber Tasha K Apologizes To Cardi B.
The host of the podcast "UnwindWithTashaK" failed.
Her attempt to stop from paying Cardi was fruitless. Although, she originally lost her appeal in 2022.
After taking the "L" Latasha Kebe did not pay.
Judge William M. Ray offered a way for Tasha to pay Cardi.
He was going to issue a secure "supersedeas bond."
This sort of bond would cover the $4 million Tasha owed Cardi. A "supercedeas bond"
"is typically issued by private lenders; it allows petitioners to delay paying a full judgement during the appeal process. If Tasha K's efforts are unsuccessful and her appeal is denied, the secured bond will be overturned to Cardi."
While, that gave Tasha a reprieve, it did not absolve her.
Having said this, on March 21, 2023 Tasha realize she lost every efforts for appeal.
You guessed it. Cardi should finally be paid. I can almost hear you thinking, what now.
Here's the interesting part, Tasha has apologized to Cardi., as reported by XXL Mag.
Yes, you heard me correctly. It's official, Tasha addressed social media by saying,
View this post on Instagram
Keep in mind, Tasha took the case all the way to the Supreme Court, as stated by Hot97.
Obviously, Tasha felt she could win. Now, seemingly, Tasha is offering an olive branch Cardi.
Do you think Cardi will buy Tasha's apology? Perhaps, Cardi will after she gets her $4 million.
What are your thoughts? At this time, there is no word from Cardi's camp.
The Hip Hop News Uncensored. It's the Leader in Hip Hop content on YouTube