Tekashi 69 Refuses To Leave Florida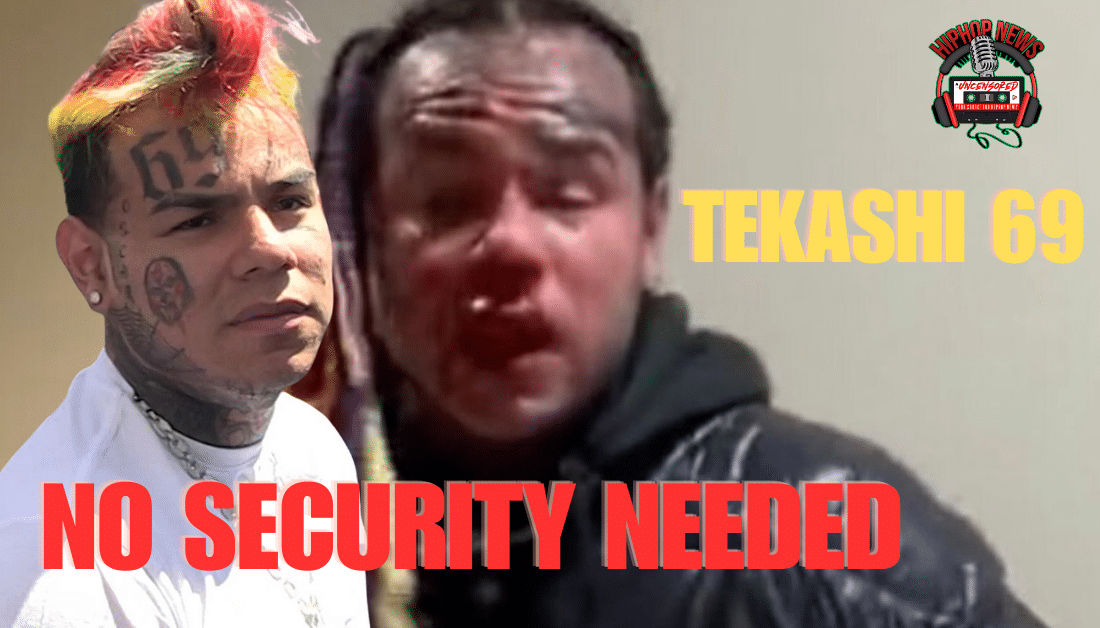 Tekashi 69 Refuses To Leave Florida. The NY rapper was attacked at a Florida gum. But he is not going any where.
Tekashi Said He Does Not Need Security
Tekashi 69 Refuses To Leave Florida. A few days ago, Tekashi was brutally beaten.
This happened while Tekashi was working out at LA Fitness.
Video footage of the incident went viral on social media. In the video several men were seen entering the gym
Allegedly, the men assaulted Tekashi.
Afterwards, Tekashi was rushed to a nearby hospital, as stated by Complex.
In a new report by TMZ, sources close to Tekashi say he is going out without his security.
And, Tekashi not having security with him is dangerous. But Tekashi alleged declares he is not afraid.
Not only that, he is not going to let the incident change him.
In fact, Tekashi believes he can move on without any issues.
Needless to say, some people disagree with him. Especially since, he was injured in the altercation.
It's hard to believe, Tekashi refuses to leave Florida, as reported by NY Post. If it were me, I would be gone.
Better yet, I would have security of the wazoo. I hate to say it, but I would be strapped.
Here's a thought, perhaps Tekashi is carrying. In other words, Tekashi may be carrying a firearm.
Of course, that is speculation on my part. Be that as it may, Tekashi does not seem to be intimidated.
By the way, there have not been any arrest. We will keep you in the loop.
The Hip Hop News Uncensored. It's the Leader in Hip Hop content on YouTube