GloRilla Sued Over Hit Song "Tomorrow"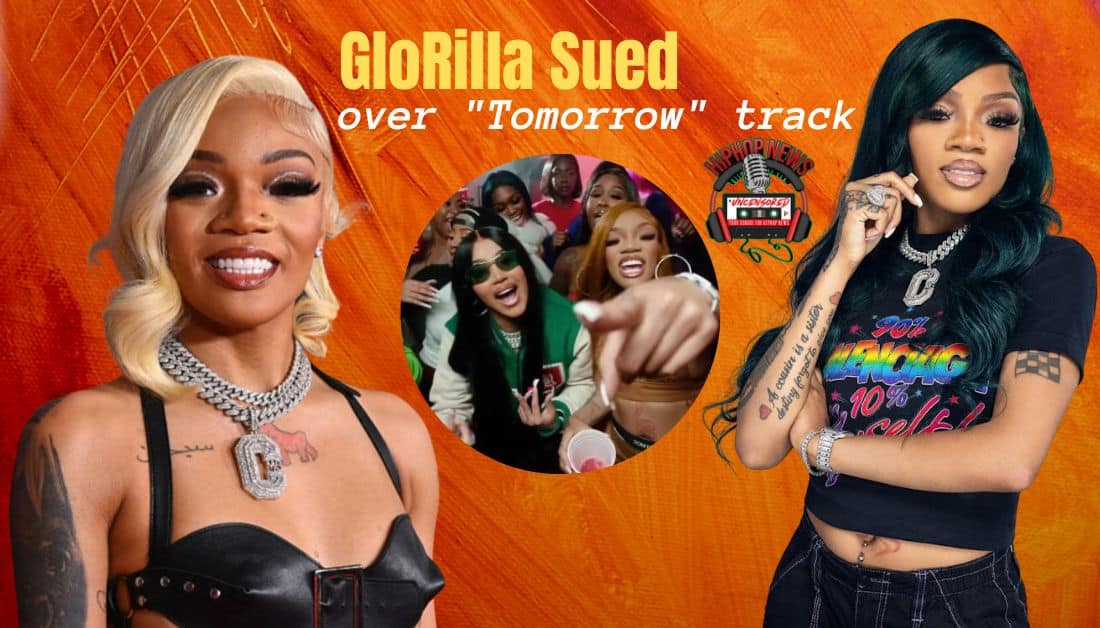 GloRilla sued over instrumental elements in her hit song, Tomorrow. Mobo Joe of Dog House Posse group wants damages.
GloRilla Sued By NOLA-based Rap Group Member Ivory "Mobo Joe" Paynes
Hip Hop News Uncensored. It's the Leader in Hip Hop content on YouTube!
GloRilla is being sued over elements of her hit song, "Tomorrow", which peaked at No. 9 on Billboard's Hot 100 chart.
The RIAA-certified gold-selling single is the subject of a lawsuit brought on by Ivory "Mobo Joe" Paynes, a member of the rap group Dog House Posse out of Memphis.
According to TMZ, Mobo Joe is claiming that Glorilla, along with her producer Macaroni Toni, sampled his track without permission.
Additionally, Glo's record label, Collective Music Group (CMG), and her publishing companies Warner Chappell Music and Song/ATV Music are also named as co-defendants in the suit.
The song in question is an almost 30-year-old tune titled "Street of the Westbank" by Dog Hous Posse.
That song came out on their album Dope Gets No Heavier on Mobo Records in 1994.
GloRilla dropped a remix of "Tomorrow 2" with Cardi B a couple of months after the original song.
It carries the same instrumental sections.
However, Cardi is not named as a defendant in the suit.
Among the allegations, Mobo Joe says that Glo's "Tomorrow" lifts key elements of the tune like piano, cello, and drum tracks.
Check out both songs below.
First, listen to GloRilla and Cardi B in "Tomorrow 2" now, which dropped in 2022 –
Now, Listen to the 1994 track, Dog House Posse's "Street of the Westbank" –
So what do you think? Do you believe Mobo Joe has a case?
While they are quite similar, is it enough to win in court?
Want more on GloRilla… hit us up.