Rick Ross CALLS The BLUFF Of Chicago GD'S | Throwback Beef!!!
Throwback Beef Between Rick Ross and Chicago GD's
As part of our throwback beef collection, we're going to catch up with the beef with Rick Ross and the GD's a/k/a the Gangster Disciples. Let's go back to 2012
A C.O named William and a Prisoner Named Larry.
Oh, where do we begin. Symbolism. Everything means something or another. In this case it begins with a former Corrections Officer named William Leonard Roberts II from Mississippi making the decision to call himself Larry Hoover on an album track called, B.M.F.(Blowin' Money Fast). (He also called himself Big Meech named after the notorious leader of the Black Mafia Family on the same track (talk about batting 1.o00)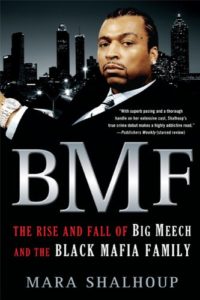 Roberts is now commonly known as Rick Ross, an American rapper and entrepreneur. Larry Hoover, another Mississippian  is the founder and kingpin of the Black Gangster Disciples out of  Chicago. The leader of the Chicago gang is currently serving six life sentences for murder, extortion, conspiracy and running a criminal enterprise. A generally, overall bad dude. See the issue?
The name Larry Hoover Leads to Another Indictment
On the 2012 track, Roberts decided to not only call himself Larry Hoover but to also "throw" the six pointed stars hand signal. ADDITIONALLY, he posed with the six pointed Star of David on the same album cover. The Gangsta Disciples demanded that he pay them for the usage of their names or be shut out of states such as Alabama, Tennessee, North Carolina and most conspicuously, Illinois.
Ultimately, shows were cancelled and members of the gangs were indicted for extortion. The 2012 indictment of several members of the GD's stated that:
"Shauntay Craig, Alonzo Walton, Kevin Clayton and Donald Glass, and other Gangster Disciples members threatened rapper R.R. with physical harm unless rapper R.R. paid the Gangster Disciples for use of the gang's name and symbols"
Since the 2012 indictment, Rick Ross has toured in the states listed. Something tells me that Rick Ross A/K/A William Roberts II broke out the checkbook to end the beef with the Black Gangster Disciples. What do you think?