21 Savage Responds To Kodak's Accusations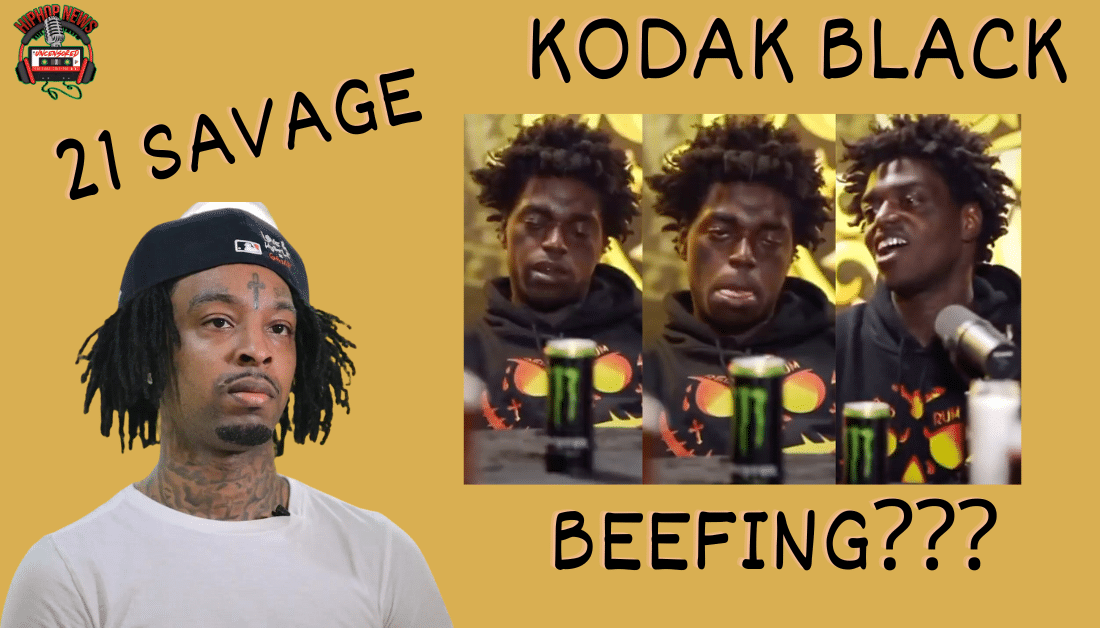 21 Savage Responds To Kodak's Accusations. Controversies within hip-hop are not uncommon occurrences. Recently, the airwaves have been buzzing with Kodak's interview on Drink Champs. Kodak Black accused 21 Savage of Betrayal, sparking speculation and debate among fans and industry insiders. In response, 21 Savage addressed the accusations with a profound and thought-provoking statement.
21 Savage's Profound Response to Kodak Black's Accusations
21 Savage Responds To Kodak's Accusations.
In a heartfelt and reflective statement, 21 Savage took to social media to respond to Kodak Black's accusations.
The Atlanta-born rapper expressed his disappointment with Kodak.
He was not aware that Kodak had issues with him, as stated by Hip Hop DX.
But Kodak blasted 21 Savage, and he left nothing on the table.
During Kodak's interview with N.O.R.E. and DJ EFN, he appeared to be on a tangent.
Well, for one thing, Kodak seemed inebriated and allegedly he was lit.
And, the things he was suggesting about 21 Savage caused a fury of comments.
There is a lot to unpack concerning Kodak's accusations against 21 Savage.
Check out the video below to hear 21 Savage response.
Hip Hop News Uncensored. It's the Leader in Hip Hop content on YouTube!
As the story unfolds, it will be interesting to see if the two rappers can find common ground
or if the accusations of Betrayal will continue to divide them.