76ers Joel Embiid Is NBA's MVP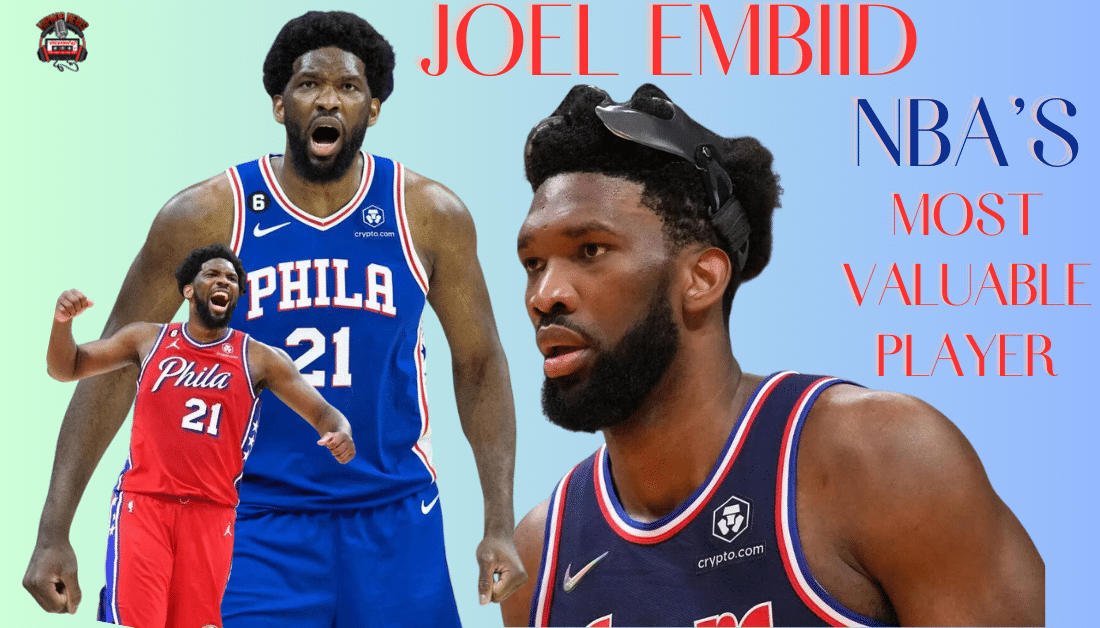 76ers Joel Embiid Is NBA's MVP. The 7-foot center received the honor on Tuesday. Emiid was with his teammates when he got the news.
Emiid Is An Exceptional NBA Star Center
76ers Joel Embiid Is NBA's MVP. Emiid is called "The Process" by his team. And, Embiid has embraced the nickname.
This talented athlete is a native of Cameroon, Africa. Embiid admits he did not pick up a basketball until he was a teen.
However, I know the Sixers are glad Embiid did. ESPN reports the All-Star Center is the recipient of the coveted honor.
Emiid won MVP over Nikola Jokic (Denver Nuggets). Embiid said,
"It's hard to win this league; it's hard to be successful in this league," Embiid said after Philadelphia's shootaround at TD Garden ahead of Wednesday's Game 2 of the Eastern Conference semifinals against the Celtics. "There's a reason why these are the best basketball players in the world. And to be sitting here and feel like I won something as far as the Most Valuable Player is great. But then again, it's also part of my story because I've always felt like I was a role model — especially to my Cameroonian people and my African people — and I feel like, just looking at my story, they can look at it and be like, 'Wow, he did it.'
The Most Valuable Player Award is a very prestigious honor. For Embiid to win, it is a big deal.
Not to mention, it sheds light on his native country.
At 29 years old, Embiid has averaged 33.1 points per game, as stated by NBA.
Also, Embiid averages 10.2 rebounds and tied a career-high with 4.2 assists per game.
That is quite impressive, especially since, Embiid had his share of injuries.
In fact, Embiid is recovering from a recent knee injury. Side note, in his absence James Harden stepped up.
Harden scored a recorded high of 45 points in the playoff against Boston.
Joel Embiid Wins The 2022-2023 Kia NBA Most Valuable Player! 
#KiaMVP

I digress. We thought Embiid would get the MVP last season. Instead, it was LeBron James who won MVP.
Nevertheless, Embiid is grateful he won MVP this season.
By the way, Embiid made Sixers history by scoring 59 points in a game with Utah Jazz (2022).
The final score was (105-98). That was the highest score by any Sixer.
Time and time again, Embiid has proven he is a worthy opponent.
We are excited for Embiid. And we hope the Sixers will make the NBA finals.
Hip Hop News Uncensored. It's the Leader in Hip Hop content on YouTube.