Beanie Sigel Backs Independent Candidate Robert F. Kennedy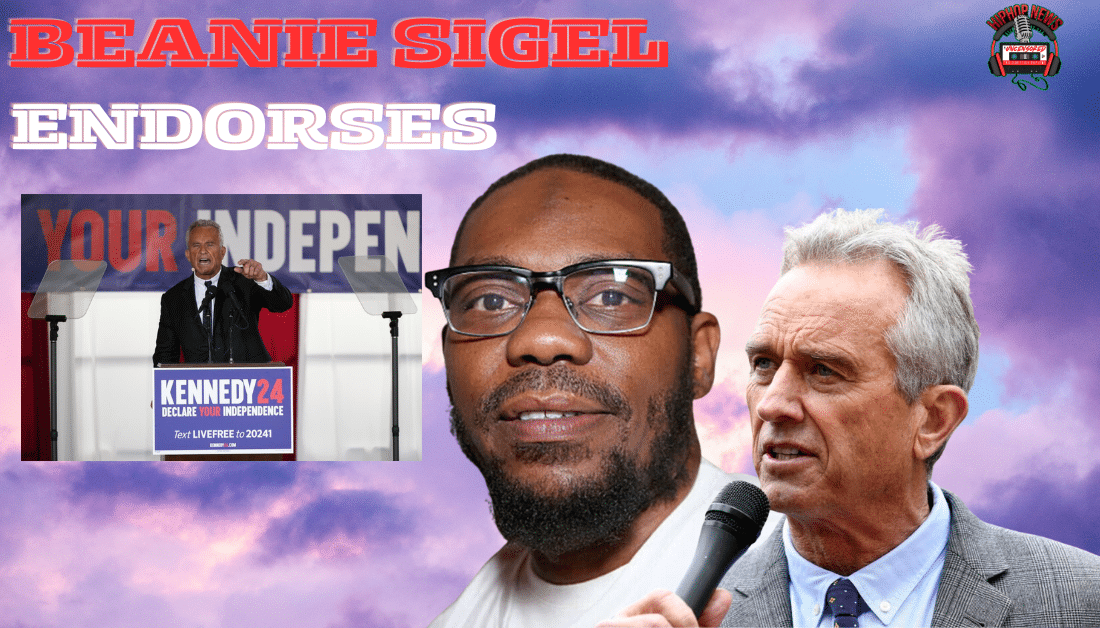 Beanie Sigel Backs Independent Candidate Robert F. Kennedy. Legendary rapper Beanie Sigel has thrown his weight behind the independent candidate, Robert F. Kennedy. This surprising move has sparked intrigue and speculation within the music industry and political circles. As an influential figure in hip-hop, Sigel's endorsement can potentially sway the opinions of many young voters who hold him in high regard.
A Closer Look at the Unexpected Political Support
Beanie Sigel Backs Independent Candidate Robert F. Kennedy.
Sigel is known for his lyrical prowess and authentic representation of urban culture.
Has visibly shown his support for Robert F. Kennedy as an independent candidate.
This endorsement is a surprise, considering the rapper's previous lack of involvement in mainstream politics.
However, this decision should not be taken lightly, as it demonstrates Sigel's interest in politics.
The Philadelphia former Roc-A-Fella alum is backing Kennedy for president, as stated by The Source.
And his desire to see a leader who embodies the values he holds dear.
While we are all familiar with the Kennedy dynasty in politics.
Sigel's endorsement of the Kennedy took aback some.
Beanie Sigel: Kennedy Is Honest

Sigel has highlighted Kennedy's dedication to social justice and equality.
This is why Sigel is backing Kennedy's run for the Whitehouse.
Kennedy's track record of advocating for marginalized communities aligns closely with Sigel's experiences.
He remembers growing up in disadvantaged neighborhoods.
The rapper believes that Kennedy's policies, if implemented, would address systemic issues.
And provide opportunities for those who have been historically neglected.
Sigel's endorsement is not just a superficial one; it reflects his deep understanding of the candidate's vision.
The impact of Beanie Sigel's endorsement on the political landscape cannot be underestimated.
By publicly endorsing Robert F. Kennedy, Sigel has the potential to sway young voters.
This could lead to a significant increase in voter turnout among the younger demographic.
Ultimately shaping the race's outcome and potentially changing the course of American politics.
Hip Hop News Uncensored. It's the Leader in Hip Hop content on YouTube!