Tupac's Legacy Lives On: Honorary Street in Oakland!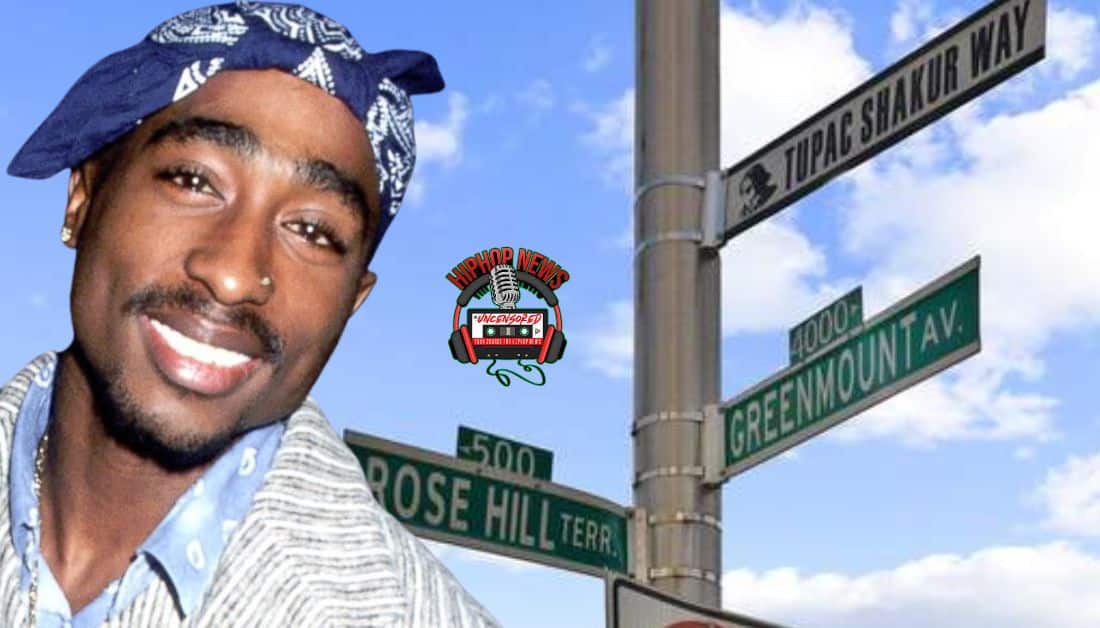 Tupac's legacy grows on. The iconic hip-hop legend is being honored with a street named after him in Oakland, California.
Tupac's Legacy Grows On
Tupac Amaru Shakur was not only a legendary rapper but also a poet, actor, and social activist. His music and message continue to inspire millions worldwide. Tupac was born and raised in East Harlem, but he made a name for himself in Oakland. In honor of his legacy, the City of Oakland is declaring a portion of MacArthur Boulevard between Grand Avenue and Van Buren in Oakland, CA will be renamed "Tupac Shakur Way."
The Ultimate Tribute: Tupac's Honorary Street in Oakland!
Oakland is where Tupac Shakur spent his formative years. The street sign is becoming a pilgrimage site for fans and admirers of the rapper. It is a testament to Tupac's impact on the community and the world. It is also a reminder of his struggles, his triumphs, and his message of hope.
The Oaklandside notes that the "Dear Mama" rapper's street will appear on the consent agenda, meaning it would be voted on without discussion. It is a historic moment for Oakland and a proud moment for Tupac's family and friends. It's not just a symbol of Tupac's legacy but also a celebration of Oakland's rich culture and diversity. It is a reminder that Tupac's spirit lives on in the streets, the people, and the music of Oakland.
Councilmember Carroll Fife had this to say about Tupac –
"Tupac Shakur's legacy will continue through his contributions in art and social outreach, through his family and fans, touching countless lives of children and elders over the years while alive and after his death, taken too young by gun violence."
Celebrating the Legend: How Tupac's Legacy Continues to Inspire!
Tupac's music and message continue to resonate with people of all ages, races, and backgrounds. His influence on hip-hop is evident in the music of today's artists. His activism and social commentary are more relevant than ever. Tupac's legacy is not just about music; it is about empathy, compassion, and justice. He continues to be one of the most influential and relevant rappers of all time.
Tupac's mother once said –
"Tupac's message is timeless. It will never die." – Afeni Shakur
She was right. Tupac's legacy lives on, not just in his music or his street, but in the hearts and minds of those who believe in his message. Tupac's life was cut short, but his impact will last forever. Tupac Shakur Way is a tribute to his legacy and a reminder that his spirit lives on in Oakland and beyond.
Tupac Shakur Way is more than just a street sign. It is a symbol of Tupac's legacy and a celebration of his life. It is a reminder that his music, his message, and his spirit live on in the hearts and minds of millions. Tupac may be gone, but he will never be forgotten. His legacy lives on in his honorary street in Oakland, in the communities he inspired, and in the music he created. Tupac Shakur Square is the ultimate tribute to a legend, and a celebration of the power of music to inspire change.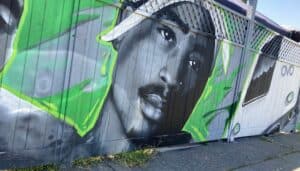 Want more on Tupac… hit us up.
Hip Hop News Uncensored. It's the Leader in Hip Hop content on YouTube!