Meek Mill Spotted With New Boo Keke!! Are They Dating?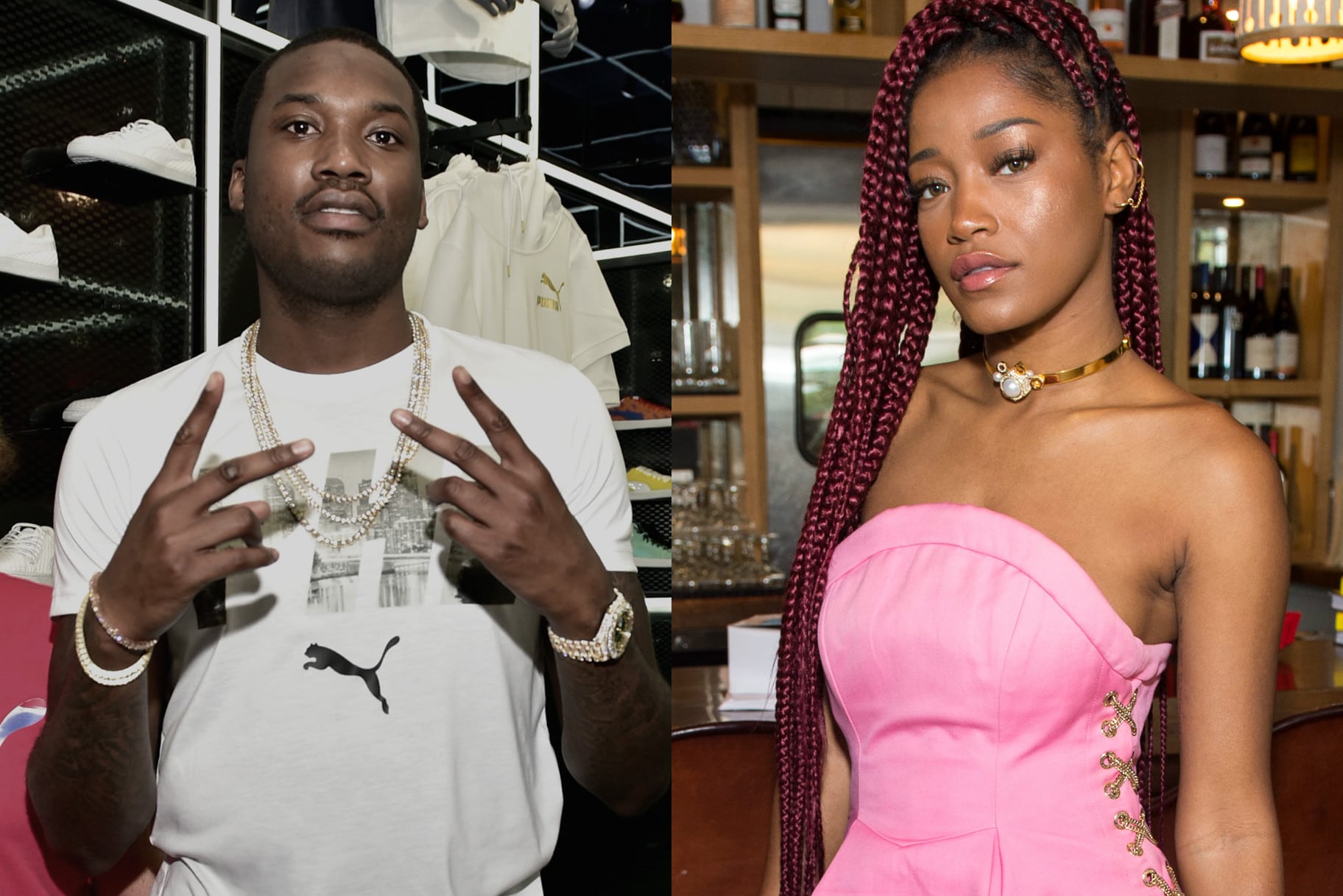 Is rapper Meek Mill dating actress KeKe Palmer? Meek and KeKe were spotted out together. Rumors have it that the two maybe dating. This was fast! Especially, since Meek just broke up with rapper Nicki Minaj. The two were spotted at Lenox mall in  Atlanta. There were rumors before about KeKe and Meek dating. KeKe put them to rest when she stated:
I wasn't surprised when they say who would be an astrological match for me it would be Meek," she said. "First of all my producers knew about the rumors and stuff like that, but then also on top of that astrological he and I are a match and I am the type of person to be like we don't need to beat around the bush, am not into passive aggression so am I know we all thinking about the Meek Mill rumors and it doesn't really matter to me because he and I are very cool, it is what it is and its just fun."
It appears that KeKe is suggesting that she and Meek are just friends, according to Urban Landz.
Meek Mill recently stop dating rapper Nicki Minaj
Nicki and Meek were engaged to be married. However, something went wrong in their relationship. Some reports speculate that Meek was cheating on Nicki. E News reports that there was a lack of communication between Meek and Nicki.
"They were fighting on and off for a little while about a few topics that upset Nicki. They had a bigger fight and then called it quits," and insider tells us exclusively. The source adds that Nicki was the one who decided to end the relationship, and that there is still love between these exes."
One thing is for sure, Meek is not letting the grass grow under his feet!!!
For more Hip Hop Throwback News go to our YouTube channel, Hip Hop News Uncensored