Phat Tuesdays: The Era Of Hip Hop Comedy on Amazon Prime!!!!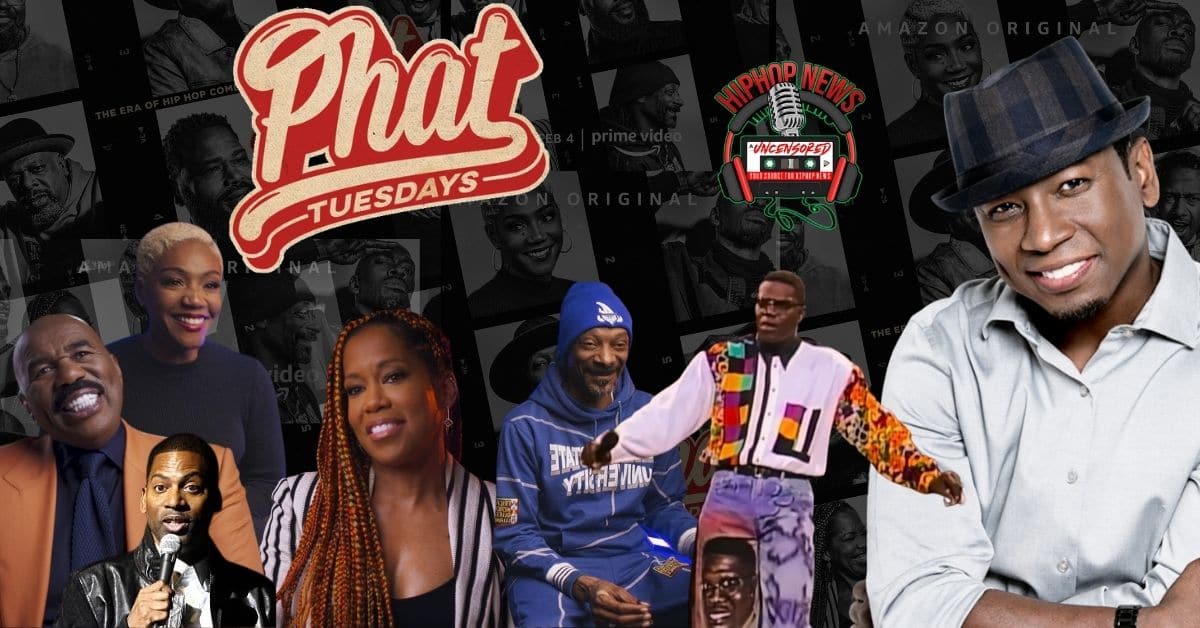 "Phat Tuesdays" was a phenomenon. And it ushered in an era where the culture of comedy changed forever.
Phat Tuesdays Ushered In An Era Where The Culture Changed Forever
Phat Tuesdays: The Era Of Hip Hop Comedy is a 3-episode docu-series on Amazon Prime.
It examines the influential 90's comedy showcase created and started by comedian, writer and actor, Guy Torry.
Not only did it help to launch the careers of some of the most famous Black comedians in the industry.
But its exposure led to lucrative careers for many of today's household names.
Some went on to be signed for t.v. shows and movies.
See how it all came together.
Among the comedians and celebrities that took part in exclusive interviews –
Regina King
Bob Saget
Tiffany Haddish
Chris Tucker
Anthony Anderson
Pauly Shore
J. B. Smoove
Dave Chappelle
Jay Pharoah
Lil Rey Howery
Snoop Dogg
Cedric The Entertainer
Steve Harvey
Nick Cannon
Marsha Warfield
Tommy Davidson
Luenell
Jo Koy
Tichina Arnold
Kym Whitley
These celebrities were either on the stage, or in the audience, and witnessed the brilliance of very early, budding careers at The Comedy Store.
So How Exactly Did This Phenomenon Begin?
As told in the trailer for Phat Tuesdays: An Era Of Hip Hop Comedy, comedy back in 1995 was predominantly white.
So Guy Torry had a bright idea.
After recognizing that there were so many talented comics in the hood, Torry said –
"Man, it's so many funny people doing cominey in the hood…but it wa nobody there to see 'em."

"I was like, 'O.K….I'ma change that shit!"
His reasoning…Hollywood doesn't want to come to the hood, so we will take the hood to Hollywood.
And it all came together, birthing the all-black comedy night at the Comedy Store.
Confessing that he didn't really know what he was doing, the era of hip-hop comedy was born.
Every Tuesday night you could count on sold-out shows, showcasing the best black comedians from all walks of life had to offer.
You can count on top-notch comedy from the likes of –
Chris Rock
Martin Lawrence
Jamie Foxx
Kevin Hart
Bernie Mac
and many more
Check out the trailer by clicking on the photo below.
From Reginald Hudlin, the director of House Party, Django Unchained, and The Black Godfather.
This is where comedians became legends.
Phat Tuesdays: The Era of Hip Hop Comedy debuted on Amazon Prime on February 4th.
Hip Hop News Uncensored. It's the Leader in Hip Hop content on YouTube.