Usher's Roots Picnic Performance Was Epic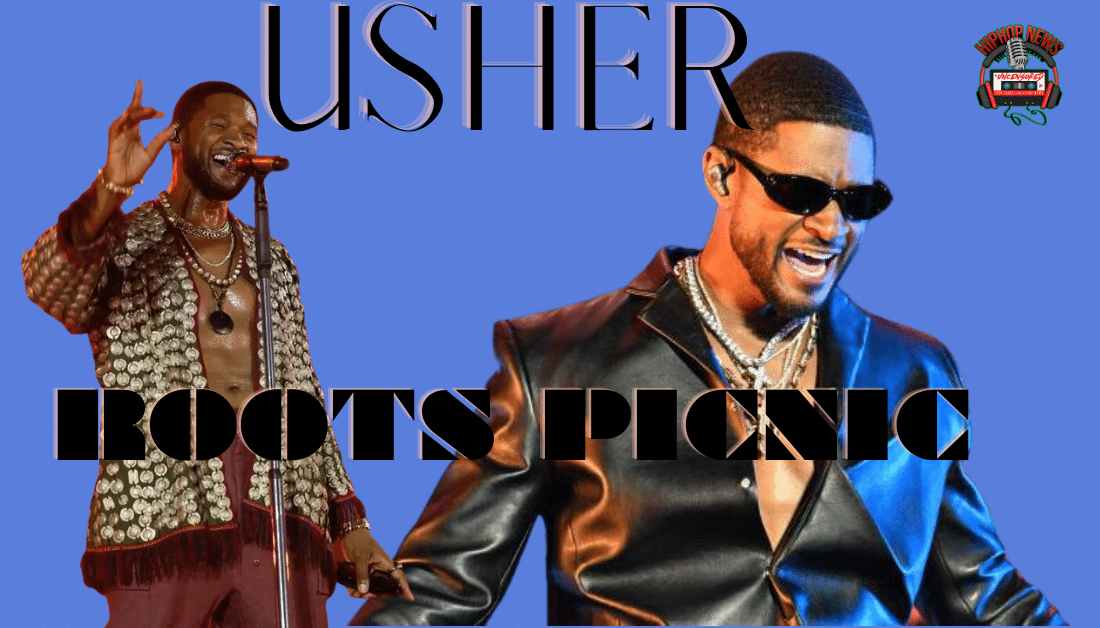 Usher's Roots Picnic Performance Was Epic. The Roots Picnic took place this weekend. And, Usher's set on stage was phenomenal. As always Usher did not disappoint his fans.
Usher's Roots Picnic Show: A Night to Remember
Usher's Roots Picnic Performance Was Epic.
Black Thought of the Roots and Usher put on an unforgettable night of music.
Also, Black Thought surprised fans adding a verse to one of Usher's song, as stated by Hip Hop DX.
The audience was on their feet throughout the performance, singing and dancing along with the artists.
As Usher closed out the Roots Picnic, fans heard "Burn", "Yeah" and U Don't Have to Call."
To top it off, Usher brought to the stage Jazmine Sullivan and Eve.
Rapper Eve and singer Jazmine Sullivan are Philadelphia natives.
So, it was a great end to an epic weekend.
Of course, the crowd really went wild when Usher sang "Yeah."
Better yet, Black Thought and Quest Love joined Usher on stage.
The trio performed a medley of songs that showcased their musical talents.
Hip Hop News Uncensored. It's the Leader in Hip Hop content on YouTube.
Critics Rave About Usher's Electrifying Performance
Critics were impressed with Usher's Roots Picnic show.
It is being called one of Usher's most dynamic and engaging performance.
View this post on Instagram
Usher's Roots Picnic show was a night to remember for music fans.
The show was a perfect blend of Usher's soulful R&B vocals and the Roots' electrifying hip-hop beats.