Mr Reaper And Wiz Khalifa Collab On Single 'Options'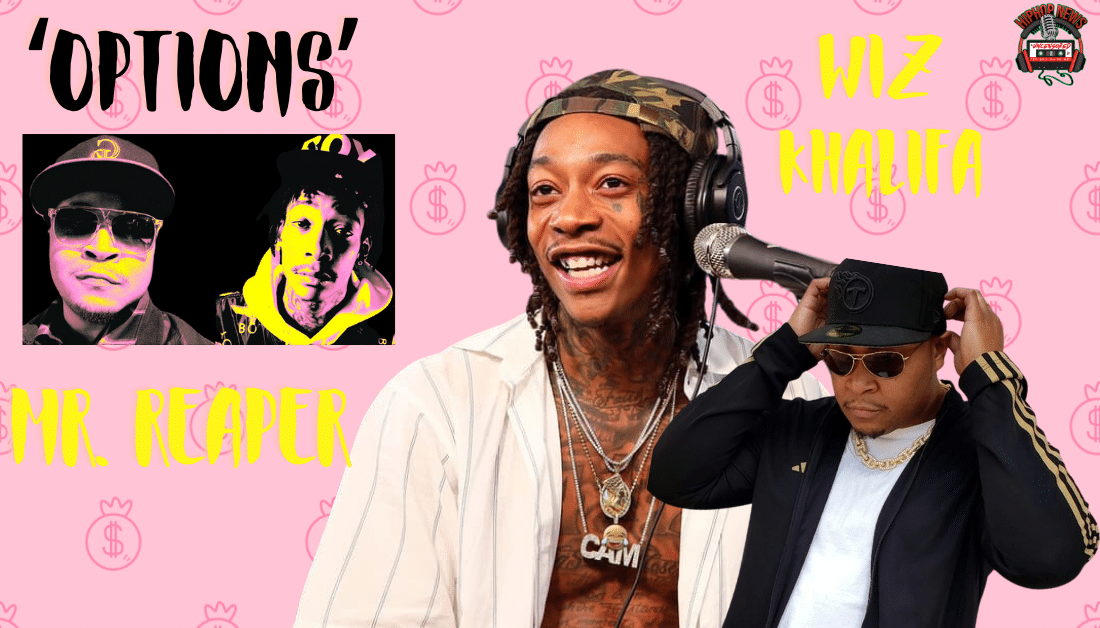 Mr Reaper And Wiz Khalifa Collab On Single' Options' In music, collaborations can often lead to extraordinary results. The outcome can be magical when two artists of exceptional talent and distinct styles come together. Such is the case with the epic convergence of Mr. Reaper and Wiz Khalifa in their collaboration on the track 'Options.' This collaboration has brought together the best of both worlds, showcasing the musical mastery of these two artists in a truly awe-inspiring way.
The Epic Convergence: When Mr Reaper Meets Wiz Khalifa
Mr Reaper And Wiz Khalifa Collab On Single' Options.'
When two prominent figures in the music industry combine their talents, the result is bound to be groundbreaking.
Mr Reaper is known for his unique approach to the rap genre, and Wiz Khalifa has joined forces to create a masterpiece.
The meeting of their creative minds has given birth to 'Options.'
Wiz Khalifa And Mr. Reapers – OPTIONS
A song that seamlessly blends their styles, creating a musical experience that transcends boundaries.
Both Mr Reaper and Wiz Khalifa bring their distinctive talents to the table.
According to The Source, Wiz and Mr. Reaper remarkably complement each other's strengths.
Mr Reaper's introspective and thought-provoking lyrics, combined with Wiz Khalifa's smooth and melodic flow.
Create a dynamic energy that is impossible to ignore.
Their collaboration on 'Options' showcases a level of rare synergy and chemistry in the music industry.
Making it a truly memorable experience for listeners.
Hip Hop News Uncensored. It's the Leader in Hip Hop content on YouTube!