Doechii Hynotizing On New Lryic Video For 'Persuasive'!!!!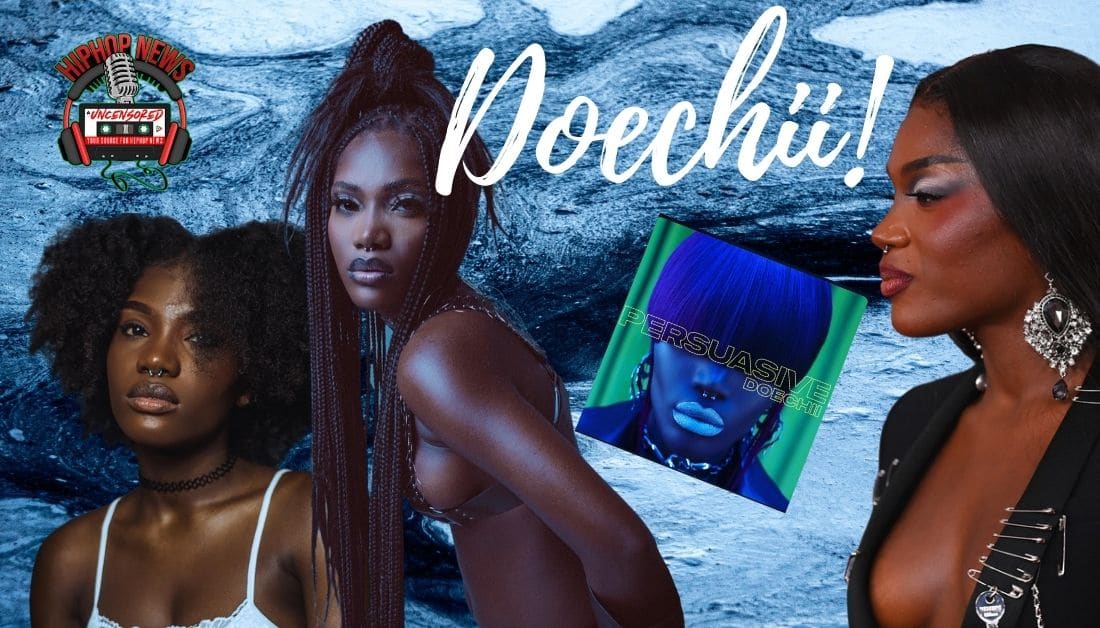 Doechii drops new music with an audio and lyric video for single, Persuasive. It's the first drop since signing to a new label.
Doechii Single Persuasive Is First Release Since Signing To Top Dawg Entertainment
22-year-old Doechii (real name Jaylah Hickman) is ready to spread her wings with her single Persuasive.
And she is the first female rapper to be signed to Top Dawg Entertainment.
Since the ink is dry, she is celebrating by releasing her first single with them.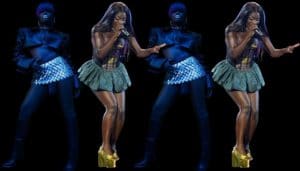 After burning up social media back in 2020, it's been uphill since.
Drawing comparisons with Missy Elliott, there is nothing but good vibes emitting off of her.
"Hearing Doechii I knew immediately this woman is a star. Her talent is boundless, fluid and authentic. We are committed to following her limitless vision." – Moosa Tiffith, President of Top Dawg Entertainment
Additionally, Anthony "Top Dawg" Tiffith, the founder of the label, had this to say about the internet sensation –
"We recognized Doechii's talent and boldness. We work with artists who have their own strong vision and Doechii fit right in. She is capable of so many different styles, sounds, and personalities."
But they are not the only ones feeling the love, it's reciprocal. And Doechii says she is all in –
"I found a family in TDE. They don't simply follow trends – they create them. Focusing on the music and the art is where my head is at too. We have so much coming at you – and I dont plan to sleep for a while."
Listening to Persuasive, the artist takes you back to a time of wild partying nights where the marijuana travels free.
Wait…that could be today couldn't it?
Anyway, her music is so fresh but sounds like an old classic.
Check out the lyric video for her latest song –
Once You Collide With The Hypnotic Sounds Of the One And Only Doechii, You Will Be Hooked
As the Tampa Florida native stretches her flow, you are sure to want to check out her earlier stuff.
Yucky Blucky Fruitcake (viral single released in 2020)
Oh The Places You'll Go (2020 EP)
BRA-LESS (2021)
featured on Isaiah Rashad's Wat U Sed
We are all ready for what comes next with this artist, and so is she.
"I'm excited to run with Top Dawg – to work, to have a home for my overflowing ideas. I want to create a new vision, a new lane, and so much music. Everyone is invited to the Doechii dominance." – Doechii
If you don't already know her, you better ask somebody…baby!
Hip Hop News Uncensored. The Leader in Hip Hop content on YouTube!