Top Five Tupac Movies!!!!!
As we mourn the tragic murder of Tupac Shakur, 23 years ago today, here are his Top 5 movies. May he continue to rest in peace.
Juice (1992)
Juice is a classic movie about 4 Harlem friends that to petty crimes but decide that they wanna rob their neighborhood convenience store. When one friend has future aspirations to be a DJ, the other friend will stop at nothing to stop him.
Poetic Justice (1993)
Poetic Justice is about the love affair between a cosmetologist in mourning of her first love and a postal worker with aspirations to be a rapper.
Above The Rim (1994)
Above The Rim is about a good kid from the inner city and the choice he should make about whether to play street ball or go off to college.
Gang Related (1997)
Gang Related is about corrupt cops who kill drug dealers and start selling their drugs. They accidentally kill an undercover DEA agent and his partner comes looking for them and they must figure out how to get out of their situation.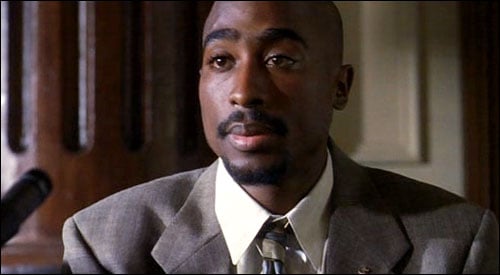 Tupac Resurrection (2003)
Tupac Resurrection is a documentary that used pictures, interviews, and home movies about Tupac Shakur. It talks about how his mother spent time in jail while pregnant with him, his rise in the industry, his legal cases, and also his tragic and unsolved murder.
For More Entertainment Movie and Music News, Go To The YouTube Channel, Hip Hop News Uncensored. It's The Best Channel Around!!!!!