Top 5 Gangster Movies!!!!!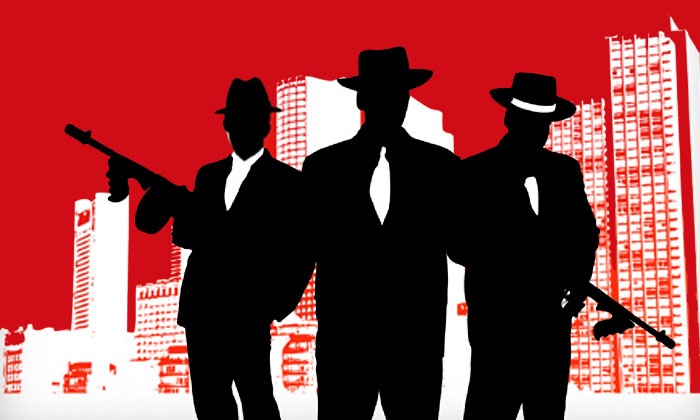 Top 5 Gangster Movies!!!!! Scarface, The Godfather, Goodfellows, New Jack City, and Belly, some of the cult classic gangster movies from the 80s to the present, starring the greats like, Al Pacino, Nas, DMX, Ice T, Chris Rock, and Wesley Snipes.
#1 Scarface
Scarface is a classic movie, made in 1983 that was directed by Brian De Palma and written by Oliver Stone, It is remake of the 1932 film of the same name. It is about a Cuban refugee named tony Montana, who arrives in Miami with nothing and rises to becomes a powerful drug lord. The movie stars the great Al Pacino and Michelle Phieffer. This movie bought us the famous line, "Say Hello To My Little Friend".
# 2 The Godfather
The Godfather is another classic movie, directed by Francis Ford Coppola and based on the Mario Puzo's best-selling novel of the same name. It is about a fictional NY crime family from 1945-1955, under the patriarch Vito Corleone, played by Marlon Brando who tries to transform Michael Corleone, played by Al Pacino from a reluctant family outsider to a ruthless mafia boss.
#3 Goodfellas
Goodfellas is a movie, made in 1990, directed by Martin Scorsese about the rise and fall of mob associate Henry Hill and his friends/family from 1955-1980. It has been regarded as one of the greatest films in the gangster genre, making $46.5 million and Joe Pesci winning an Oscar for Best Supporting Actor.
#4 New Jack City
New Jack City is a 1991 gangster movie, directed by Mario Van Peebles, in Harlem, 1986 where Nino Brown and his gang, Cash Money Brothers infiltrate the Carter apartment complex and kicks out the tenants and landlord and makes it a crack house. They rule the city for a few years until being taking down by the police. The movie made $47.6.
#5 Belly
Belly is a classic movie that centers in 1999 Queens, NY where criminals Tommy (Buns) and Sincere (Sin) become heroin dealers, after shooting five people during a violent nightclub robbery. Sincere starts to have second thoughts but agrees anyway. Finally, Sincere moves his family to Africa to get away from it all and Tommy turns Muslim. The movie made $9,639,390,
For More Hip Hop TV News, Go To Hip Hop News Uncensored, Its The Best YouTube Channel Around!