The Top Five Classic Hip Hop Groups!!!!!
The Top Five Classic Hip Hop Groups!!!!! Longevity, hit songs, classic songs, and fashion sense. What makes a hip hop group classic? These 5 groups are all different, but they made their mark in hip Hop.
State Property
State Property is a group that is based in Philly and consists of rappers Beanie Sigel, Omilio Sparks, Peedi Crack, Freeway, and Oschino Vasquez.
Hit Song: Roc The Mic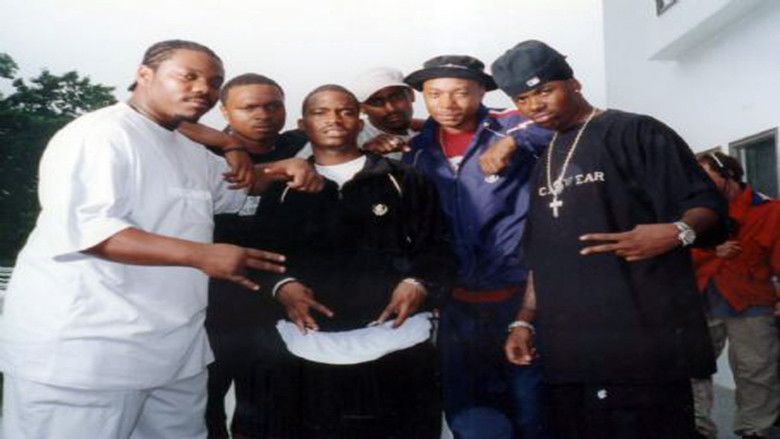 The Fugees
The Fugees is a rap group outta New Jersey that consists of rappers and actors Wyclef Jean, Pras Michel, Lauryn Hill, who is a 5 time Grammy Award Winner.
Hit Song: Ready Or Not
Bone Thugs N Harmony
Bone Thugs N Harmony is group outta Cleveland that consist of rappers Bizzy Bone, Krayzie Bone, Wish Bone, Flesh Bone, and Layzie Bone. They won a Grammy for their classic hit, Tha Crossroads, in 1996.
Hit Song: Thuggish Ruggish Bone
NWA
Hit Song: Fuck The Police
The gangsta rap group straight out of Compton were pioneers in this kind of rap genre. The members of this rap group were, Ice Cube, Dr. Dre, Easy E, MC Yella, and MC Ren.
Run DMC
Run DMC is the classic group outta NYC that consists of Rev Run, DMC, and the late and great Jam Master Jay.
Hit Song: My Adidas
For More Music Entertainment News, Go To The YouTube Channel, Hip Hop News Uncensored. It's The Best Channel Around!!!!!