The Top 5 Love and Hip Hop Moments In History!!!!!
Love and Hip Hop is an iconic show. It delves into the lives of some of hip hop's most famous rappers and singers, the ups and downs of getting back into the industry, the ups and downs of their relationships, and also serving prison time for various offenses. These are the top 5 Love and Hip Hop moments in history.
#5-Love and Hip Hop Hollywood, Apryl Jones and Lil Fizz in a Possible Relationship
Every since her surprise breakup with R&B singer and actor Omarion, rumors has been circulating that Apryl and Lil Fizz have been more than just friends and they are in a relationship. They both say that they are just best friends and that the reason why their relationship is so close is because when Apryl and Omarion broke up, Lil Fizz was there for her and her children. This causes some confusion because Apryl shows up to different tour dates to see Lil Fizz. (sn. Lil Fizz and Omarion are in a group called B2K). So stay tuned to see how this drama unfolds.
#4-Love and Hip Hop NY, Chrissy and Kimbella Fight
In the beginning season of Love and Hip Hop NY, the cast gathers in a hotel for a conversation about relationships and cast mate Emily Bustamente talks about her on and off relationship with rapper Fabolous. Then, fellow cast mate Kimbella tells Emily that she had a "relationship" with Fabolous. Emily tells Kimbella that when she had the "relationship", she was pregnant with his child. Former Love and Hip Hop NY cast mate Chrissy snaps and attacks Kimbella and they start fighting since Emily and Chrissy are best friends. Afterwards, Kimbella goes into the bathroom, fixes herself up and says her iconic line, "I'm still pretty. Stay tunes for the new season of Love and Hip Hop NY where Chrissy and rapper Jim Jones, along with video model and businesswoman Tahiry Jose will rejoin the cast.
#3-Love and Hip Hop ATL, The Stevie J/Joseline Hernandez/MiMi Faust Love Triangle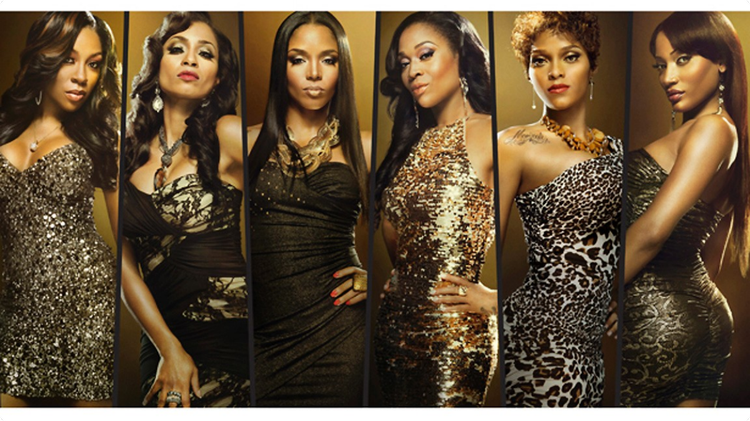 In the first couple of seasons of Love and Hip Hop ATL deals with the love triangle between Stevie J, Joseline Hernandez, and MiMi Faust. First MiMi and Stevie J had an on and off relationship for 15 years, when Stevie J went to a strip club and discovered Joseline Hernandez and began a secret relationship with her, resulting in a 1st pregnancy that she later aborted. One night they all had a threesome and Joseline stole Stevie J from MiMi. MiMi broke up with Stevie J and began to be in various other relationship. Stevie J and Joseline being their on and off relationship, resulting her giving birth to a baby named Bonnie Bella Hernandez-Jordan before breaking up. Stevie J is now married to R&B superstar, Faith Evans.
#2-Love and Hip Hip NY, Mendeecees Goes To Federal Prison
Yandy Smith-Harris and Mendeecees Harris have a relationship made in heaven. But due to a 8 year drug trafficking conspiracy sentence, they have been separated. But according to Yandy, he will be out of prison soon and will star on the new season of Love and Hip Hop NY.
#1-Love and Hip Hop ATL, Kirk Cheats on Rasheeda and Has a Baby with Side Piece Jasmine
Kirk and Rasheeda have been in a relationship every since they were teenagers. They have had their share of ups and downs, relationship and business troubles but nothing could compare to Rasheeda finding out that not only Kirk had cheated on him but the relationship resulted in an outside baby. This resulted in them getting separated until Kirk's mother passed away unexpectedly. Jasmine wanted to clear the air with Rasheeda, but at first Rasheeda didn't wanna her anything she had to say until they went on a cast trip to Houston and Jasmine finally apologized.
For More TV Entertainment News, Go To The YouTube Channel Hip Hop News Uncensored. It's The Best Channel Around!!!!!