RIP To Aaliyah…..20 Years Later!!!!!
RIP To Aaliyah…..20 Years Later!!!!! One of the best singers and actresses that was taken away from us way too soon passed away, 20 years ago today. It would have been interesting to see what kind of life and career she would have if she was still alive.
Aaliyah Dana Haughton: The Early Years
According to Wikipedia.com, Aaliyah Dana Haughton was born on January 16, 1979, in Brooklyn, New York, and was the younger child of Diane and Michael "Miguel" Haughton (1951–2012). She was of African-American descent. Her name is the feminine form of the Arabic "Ali" meaning "highest, most exalted one, the best." The singer was highly fond of her name, calling it "beautiful" and asserting she was "very proud of it" and strove to live up to her name every day.  Aaliyah's mother enrolled Aaliyah in voice lessons at an early age. She started performing at weddings, church choir and charity events. When Aaliyah was five years old, her family moved to Detroit, Michigan, where she was raised along with her older brother, Rashad. She attended a Catholic school, Gesu Elementary, where in first grade she was cast in the stage play Annie, which inspired her to become an entertainer. In Detroit, her father began working in the warehouse business, one of his brother-in-law Barry Hankerson's widening interests. Her mother stayed home and raised Aaliyah and her brother.
Throughout Aaliyah's life, she had a good relationship with Rashad, who recalled Aaliyah having a beautiful voice as a child. Aaliyah's family was very close due to the struggles of her grandparents and when they moved to Detroit, the Hankersons were ready to take them in if necessary. These same bonds led to ties in the music industry, under the Blackground Records label.
Aaliyah's mother was a vocalist, and her uncle, Barry Hankerson, was an entertainment lawyer who had been married to Gladys Knight.[10] As a child, Aaliyah traveled with Knight and worked with an agent in New York to audition for commercials and television programs, including Family Matters; she went on to appear on Star Search at the age of ten. Aaliyah chose to begin auditioning. Her mother made the decision to drop her surname. She auditioned for several record labels and at age 11 appeared in concerts alongside Knight. She had several pet animals during her childhood, including ducks, snakes and iguanas. Her cousin Jomo had a pet alligator, which Aaliyah felt was too much, remarking, "that was something I wasn't going to stroke."
Her grandmother died in 1991. Years after her death, Aaliyah said her grandmother supported everyone in the family and always wanted to hear her sing, as well as admitting that she "spoiled" her and her brother Rashad. She also enjoyed Aaliyah's singing and would have Aaliyah to sing for her. Aaliyah said she thought of her grandmother whenever she fell into depression. Aaliyah's hands reminded her of her aunt, who died when she was very young and whom Aaliyah remembered as an "amazingly beautiful woman".
Aaliyah: The Musical Superstar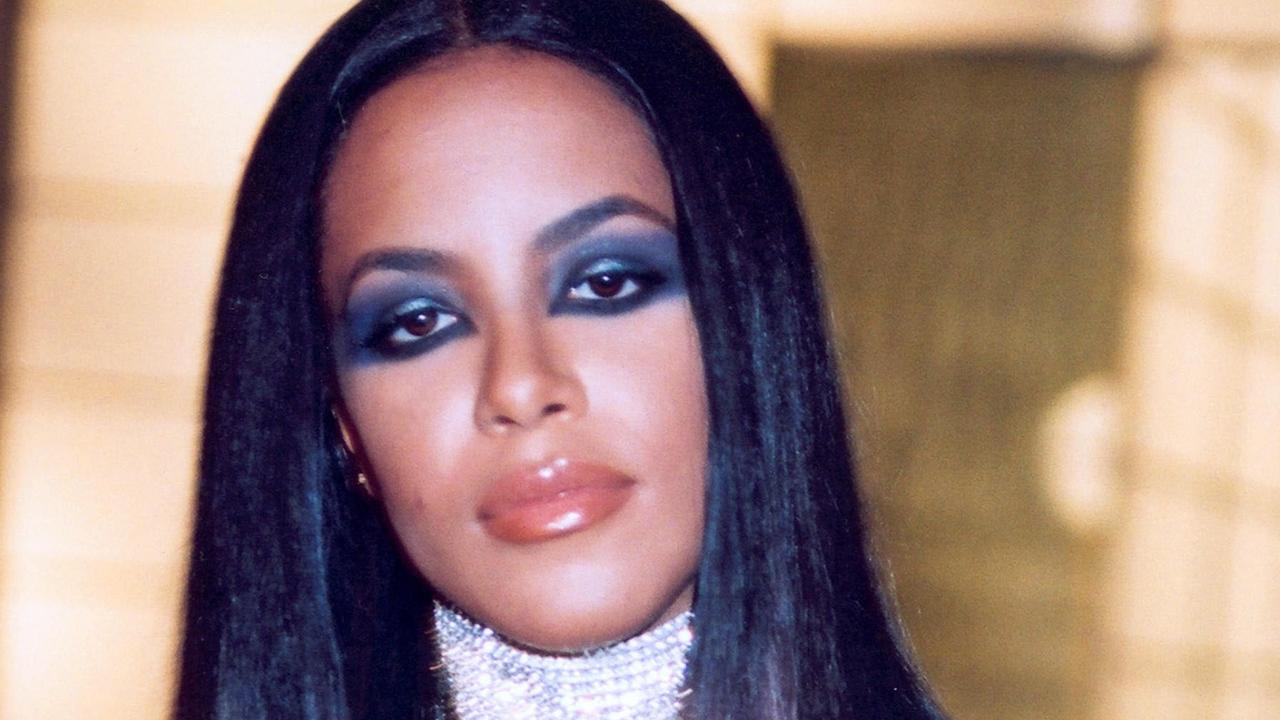 According to a writer from Essense.com, Aaliyah emerged as a star in 1994 at the age of 14. But her second album, 1996's One in a Million, made it clear that she was in a class of her own. Whether clad in leather while lying atop a vintage convertible, reclining on the iron throne of some subterranean hide­away or slinking along to Timbaland's hypnotic syncopation in an all-white room, Aaliyah had an incomparable allure. She became an icon by daring to push past the norm, and in the 20 years since her tragic death, the singer and actress's influence has become ubiquitous, proving she was always light years ahead of the rest of us.
"She was beautiful and polished in her presentation," says Chrissy Murray, her former publicist at Atlantic Records. "She was a tomboy with this cool, femi­nine sex appeal. There was just some­thing about this girl—but what I liked most about her professionally was that she came prepared. She knew what she wanted."
Unafraid to experiment, Aaliyah refined her style throughout her career. Even her famous tomboy aes­thetic went through several phases, from the leather camo pants and differ­ent color Clarks Wallabees she wore in the "Hot Like Fire" video to the snake-skin sweatsuit seen in the visuals for "Back in One Piece." Aaliyah could pull off a sci-fi–heroine look, then glam it up with a crystal choker accentuated by full-face makeup—the latter of which would inspire a posthumous MAC Cos­metics collection in 2018.
"She was the kind of girl who had to live it, feel it and be it," says Derek Lee, who began styling Aaliyah in 1996. "She couldn't just throw it on, because it wouldn't translate." Yet even as her style matured—as with the tiger-print Roberto Cavalli dress she wore to the 2000 MTV Video Music Awards, which model Paloma Elsesser recently paid homage to—it always appeared effort­less. "She was that slightly unconven­tional pretty girl, but without trying so hard," Lee says.
That down-for-whatever spirit extended to Aaliyah's music. Her work with Missy Elliott, Timbaland and Static Major propelled every aspect of her career forward, welding hip-hop and R&B in an eccentric fashion leading up to the millennium. The foundation for Elliott's path to virtuosic artist is built on her work with Aaliyah, who also breathed life into some of Timbaland's most abstract compositions. To this day, nothing is more ambitious than "Are You That Somebody?" featuring Aali­yah's soft soprano gliding over an off-kilter drum-and-bass combination and, of all things, a sampled baby coo. In the past decade, Aaliyah's image has become a favorite across social media. Even from the afterlife, she's cap­tivating audiences that now include people who didn't grow up hearing her music in the moment. "The love that your mom, auntie, or older sister or brother had for her is passed down to younger people who are curious," Murray says. Aaliyah's contributions represent a huge swatch of modern pop culture's fabric. She is more than a woman, in that sense: She was the future. And now she is everywhere.
Aaliyah was beautiful, talented, a trendsetter, and marched to the beat of her own drum. She died way before her time but left a legacy in her movies and of course her hit songs that are mostly on all streaming services. RIP Aaliyah. Gone But Not Forgotten!!!!!
For More Music and Entertainment News, Go To The YouTube Channel, Hip Hop News Uncensored. It's The Best Channel For Hip Hop.