Is Azealia Banks The Voice of Reason?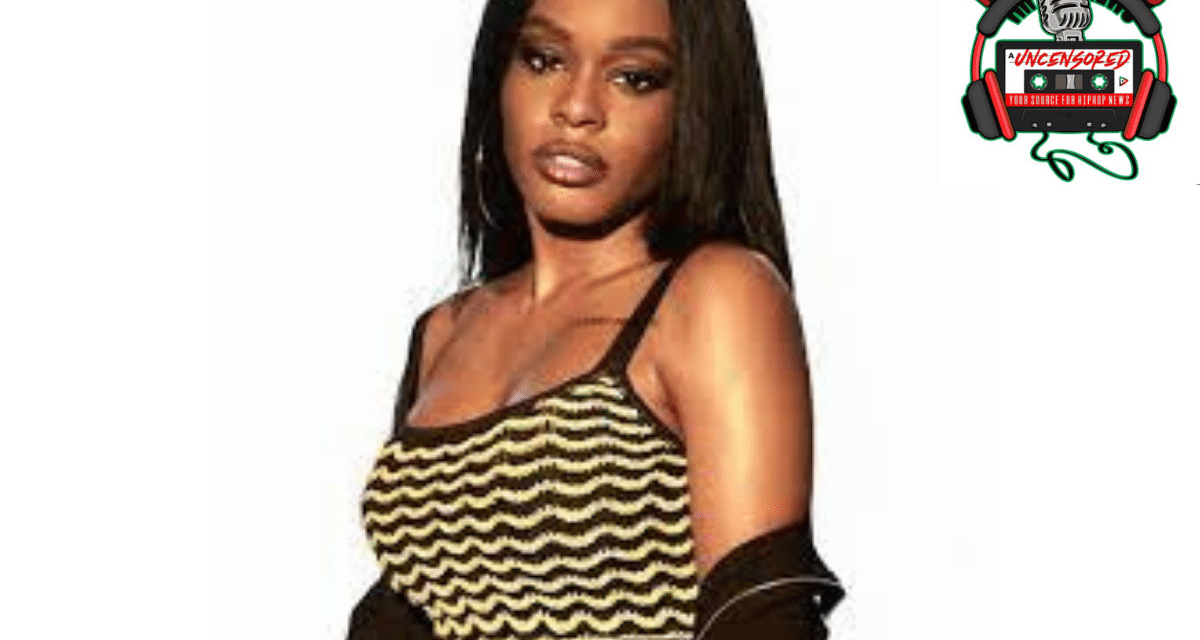 Kanye West has escalated his war with Kim Kardashian West. Kanye criticized Kim for letting their oldest child, North West, make public TikToks last week. Kim responded publicly to him by asking him to stop slandering her online. Rather than heeding her advice, he used all caps and claimed Kim thinks he's going to put a hit out on her. However, Kanye has since deleted all his posts. Azealia Banks has stepped in to defend Kim and denounce Kanye for acting like an "abusive psychopath".
Azealia Banks Goes Viral Addressing Kanye West
Kanye posted more commentary on his divorce from Kim. In one of his posts, Kanye claimed that Kim "ACCUSED ME OF HITTING HER," and that Kim's side told people he was on drugs.
He writes, "NOW I'M BEING ACCUSED OF PUTTING A HIT ON HER THESE IDEAS CAN ACTUALLY GET SOMEONE LOCKED UP THEY PLAY LIKE THAT WITH BLACK MENS LIVES WEATHER ITS GETTING THEM FREE OR GETTING THEM LOCKED UP IM NOT PLAYING ABOUT MY BLACK CHILDREN ANYMORE."
There is No Proof Of Kim Claiming Kanye Put a Hit Out On Her
Kim has not accused Kanye of putting a hit out on her as far as we know. There's more, though… just before throwing out such a wild accusation, Kanye posted another all-caps message, in which he purportedly included an exchange with one of Kim's cousins.
He writes that even members of Kim's own family outside of her immediate family are privately reaching out to him to agree with his parenting stance. In the same breath, he claims they're also gaslighting him and asking for favors, such as new Yeezys for their children.
Azealia Banks Scolds Kanye for 4 Minutes Straight
Afterward, Banks defended Kim and accused Ye' of being on drugs. She also went on to roast Ye' for making rounds with his new girlfriend, Julia Fox, while pretending to be concerned about his kids. Additionally, she called Kanye hypocritical for getting upset over TikTok when he has previously allowed North to appear in magazines. "The Big Big Beat" rapper said:
"Y'all are making way too many excuses for Kanye," she posted on her Instagram Story. "This is the second time he has publicly bullied North West. First with the abortion shit, and now putting her on blast on his Instagram page as if she's some sort of criminal." She continued, "Kanye had no problem with that magazine cover where North had on a fucking belly top and purple eyeliner with her little buds showing thru the shirt. He thought it was fashion. You all said nothing."
Azealia Banks Concludes By Saying This About Kanye West
While criticizing Kanye's new relationship with Julia Fox, Banks went on to accuse Kanye of attempting to "wreck the mental health of the only person who can care for children." She also suggested Kanye was experiencing opioid/heroin withdrawal.
"Kanye is an abusive psychopath, it's beyond mental illness," said Banks. "Stop trying to help him and start trying to help the poor child that he keeps on trying to embarrass and abuse publicly to garner sympathy for his ashy ass."