Lisa Raye McCoy Commends Rihanna For Dropping Ari Fletcher as an Ambassador from Savage x Fenty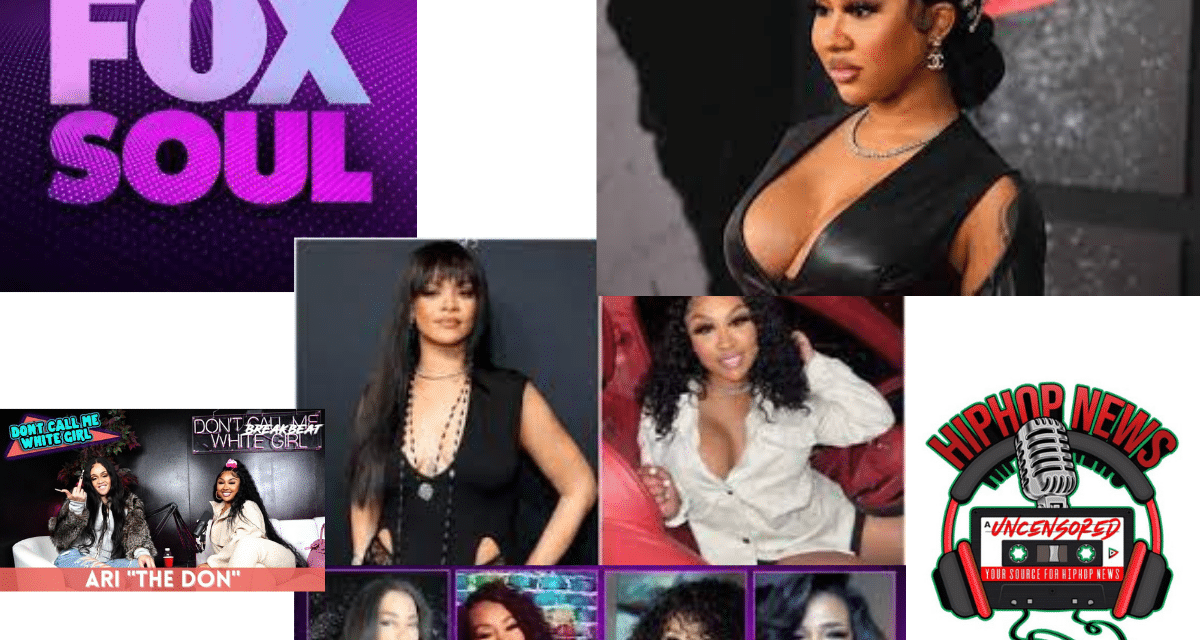 Ari Fletcher, 26, continues to face backlash for making controversial remarks on a recent podcast episode. She revealed that her current relationship has helped her grow up significantly in spite of some of her more toxic traits during her appearance on "Don't Call Me White Girl".
Fletcher told a friend of The 85 South Show, Don't Call Me White Girl, that before she got together with Moneybagg Yo, she tended to act out and throw tantrums in hopes of getting an intense response from whichever man was in her life.
Other Media Personalities Condemn Ari Fletcher's Comments As Well
Apple Watts, a video vixen, immediately criticized the influencer for making light of a very painful situation, although Cuban Doll, a model, came to her defense. According to reports, Fletcher lost out on her brand deal with Rihanna's Savage X Fenty company as a result of what she shared with reporters – a consequence also suffered by Draya Michele when she made a similar mistake.
Actress Lisa Raye McCoy commended Robyn Rihanna Fenty for staying true to her principles in a Fox Soul interview. "Shoutout to Rihanna for standing up, and being an example of a woman of her word and making sure that her brand is not tarnished with any foolishness."
Lisa Raye McCoy, Sibling of Rapper Da Brat, Speaks
The 54-year-old "Players Club" star continued, "because, here's the thing – these younger girls are looking up to these influencers and these social media girls, and so, if you know that, you have an obligation!"
"See, that's the difference between a social media influencer, and a real celebrity and star. There is a difference," McCoy said. "You have to work your way up to that stardom so you know what level that you're stepping into, 'cause it's levels to this that's respectable. People respect you!"
Having an opinion on things is fine, but those like Fletcher McCoy said, "have to wait until they get to a certain level to be able to be heard, because we've seen the history of [her] words and why she's saying what she's been saying."
Fox Soul's Cocktails and Queens Co-hosts Sound Off
"[Ari] was out of line, out of place, she was immature," McCoy said of G Herbo's ex, Moneybagg's current girlfriend, Ari Fletcher.
It doesn't seem to phase the Chicago-born internet star, despite all the criticism she's been receiving. After the Don't Call Me White Girl podcast episode gained traction, she went on Instagram Live to respond to her critics, and since then she's sent "her haters" message after message.
LisaRaye McCoy says Rihanna was right to drop influencer Ari Fletcher for her "immature" comments about domestic violence.
The Fox Soul show's "Cocktails and Queens", hostess Lisa Raye McCoy and celebrity guests Vivica Fox, Claudia Jordan, and Syleena Johnson discussed Ari Fletcher's controversial remarks and Savage X Fenty's response.
Vivica Fox Agrees with Lisa Raye McCoy
McCoy and Fox did not hold back in stating that Ari Fletcher failed to live up to her social responsibility as an influencer when it came to Savage X Fenty dropping her from the lingerie brand.
While appearing on the 'Don't Call Me White Girl' podcast two weeks ago, Fletcher was asked about her toxic traits in a relationship and while speaking about her current relationship with rapper Moneybagg Yo, she stated that she wants him to react violently if she acts out or threatens to leave.
Savage X Fenty dropped her endorsement deal with the 26-year-old Instagram model for glorifying domestic violence. In the past, the brand, owned by Rihanna, who herself is a former domestic violence victim, has removed a celebrity who glorified domestic violence. In 2018, Draya Michelle suffered a similar fate.