Establishing Paternity: Jay-Z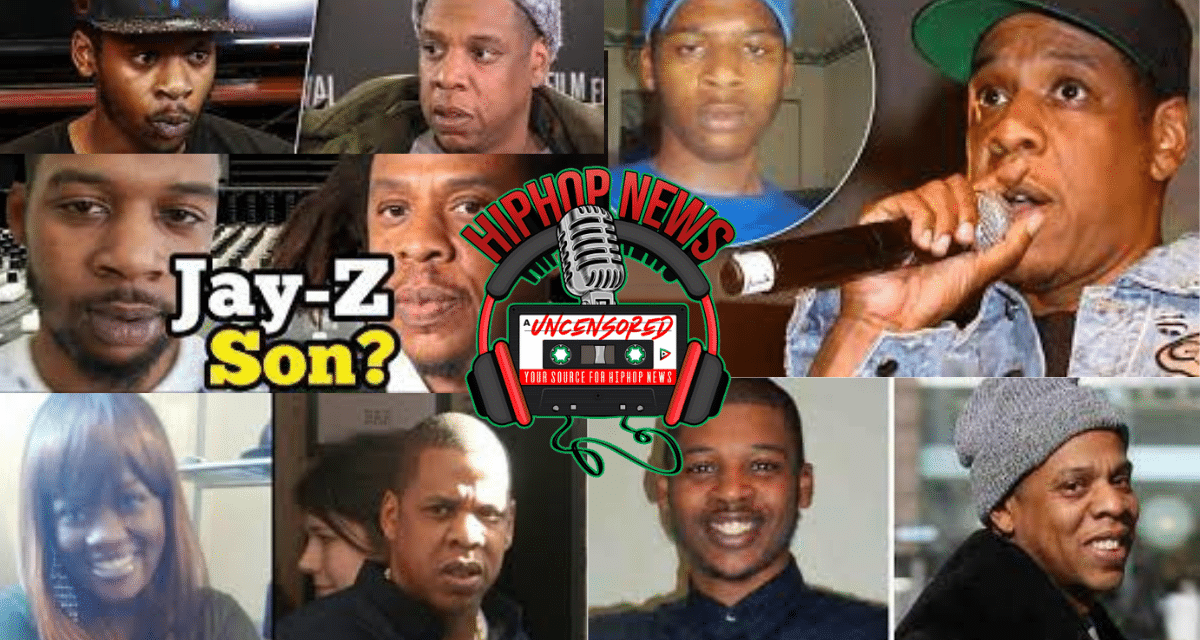 Rymir Satterthwaite is allegedly Jay-Z's 'secret son'. The rapper has consistently denied Rymir Satterthwaite's claim that he is his illegitimate son.
Rymir claims his mother told him when he was about eight that she believed Jay-Z was his father.
His late mother Wanda, at the age of 43, said she hooked up with rapper 'Rock' in 1992 at his aunt's apartment in the projects of Brooklyn, New York. This was after he picked her up from Philadelphia.
When Protection Doesn't Work
The pair allegedly used protection, but it didn't work. After a brief visit from him two weeks later, they never saw each other again, and Wanda didn't know how to reach him.
The birth certificate originally listed Wanda's live-in boyfriend Robert Graves as the father, but a DNA test proved he was not.
How has Jay-Z responded?
This case has never been brought up publicly by Jay-Z. Sun Online has contacted his representatives several times but has never heard back.
In legal papers filed in 2011, the rapper's lawyer stated that he was not interested in Rymir Satterthwaite's custody.
He added, "there has been no determination or viable claim of a familial relationship with Mr. Carter."
In 2011, the rapper denied reports he had fathered another child with a model named Shenelle Scott. During that time, his reps said there was "no truth" to the "ridiculous rumors".
Rymir Seeks a Paternity test from Jay-Z
"Stacks" is a song Rymir released about Jay-Z allegedly trying to stop him from making it in the music industry because of the controversial case.
"Heard About Us", a new track from Jay-Z's new album Everything is Love, which he recorded with his wife Beyonce', raps: "Billie Jean in his prime…For the thousandth time, the kid ain't mine."
Rymir has now released his own track called "Stacks", which relates how Jay Z is alleged to be interfering with Rymir's ability to gain success in the music industry because of the controversial case.
Interestingly, the track even pokes fun at Jay-Z, with the lines: "N***a wash up still doing tracks, like 55 where f**k you at, need to go back to your old days, grown man in his old ways".
Rymir, who spoke exclusively to Sun Online about the track, explained that it was about "coming for" music regardless of the obstacles.
Rymir Speaks to The Sun Online
The rapper was accused of using his wealth and power to avoid taking a paternity test by Rymir.
He revealed to Sun Online in May how he was denied a fair trial due to legal mistakes and malpractice – and now wants justice.
Even Rymir's guardians have launched a legal battle against their own lawyers, alleging they colluded with the rapper's legal team to get him out of taking the paternity test.
Rymir: Hip Hop Uncensored
In Philadelphia, the case was scheduled for trial in December but was pushed back.
Jay-Z, real name Shawn Carter, has denied being the father but has never taken a paternity test.
Rymir's paternity test application was initially thrown out after the court mistakenly believed his real father had been found – when in fact he hasn't been.
Rymir: His birth Certificate Does not List a Father
In the past, Rymir, of Blackwood, New Jersey, has made clear that he is not after money from his alleged father, Jay-Z, who has three children with Beyonce'.
Rymir in His Own Words
"I don't want money or anything like that from Jay-Z," he said earlier this year.
"I just want him to finally tell the truth to the world.
He's supposed to be a positive role model for our community – he stands there screaming 'Black Lives Matter' – well tell the truth and take responsibility. And if you say I'm not your son and nothing ever happened with my mom then just take the test.
If you are telling the truth then why is your first answer whenever you're asked to take a paternity test 'no'?
Also, I want a fair due process in court regardless of who my father is or how rich he is."
Hip Hop News Uncensored. It's the Leader in Hip Hop content on YouTube!